Healing Services
We believe in your body's ability to heal. We really do. We believe that to get lasting results you cannot rely on short term solutions and you must get your body to do the work for lasting results. We don't believe in a one-size-fits-all treatment approach. We offer a range of targeted, highly effective services that work synergistically. Dr. Bauerschmidt designs the treatment plan that best supports your health, in the right priority, for your unique needs and wellness goals. Since we prescribe solutions, not just treat symptoms, your program may include some of these effective treatments. Below you can dive more deeply into each service individually but know they are often used together for maximum benefit.
So grateful, finally answers!
My daughter has been sick for 8 years (now 18), it has been beyond a nightmare to watch her suffer and get no answers. Over the last decade, we have been tireless in our search and we took her to the "best of the best" including The Children's Hospital of Philadelphia and The Mayo Clinic. Honestly she has lost all trust in the medical community and she was losing hope. We actually came to Deeper Healing to do the Stay + Heal as a last resort (Thank God) because it was here that Dr. B tested her for things that no one had ever even looked for before and we finally got answers (mold illness). My only regret was not getting here sooner.  
Sandy + Lauren, Pennsylvania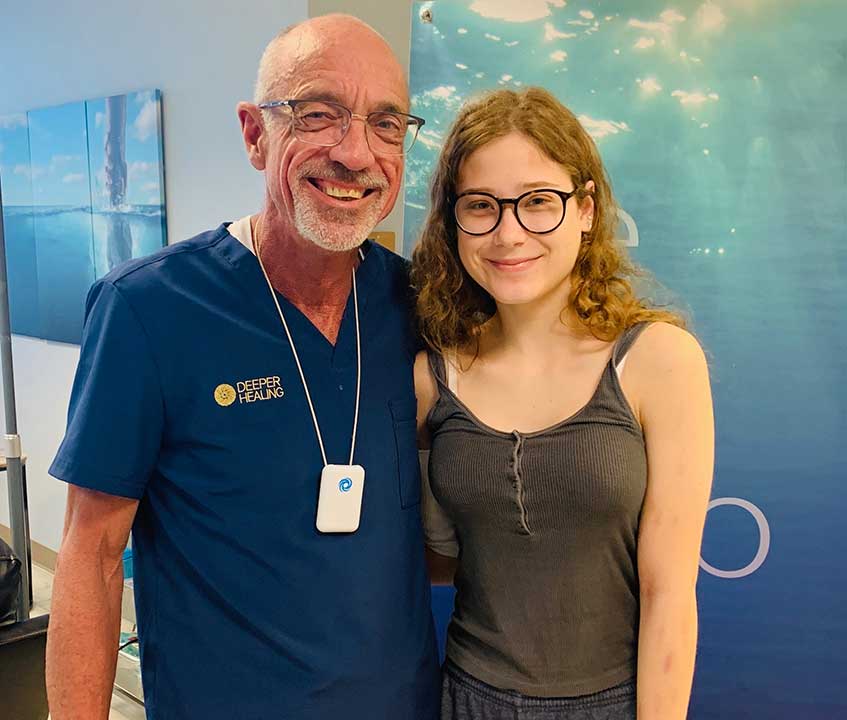 " I have dedicated my life to helping people regain a high quality of life, increase longevity and overall well-being. This is my greatest wish for you" – Dr. Michael Bauerschmidt

your wellness is our mission
Take the next step towards Deeper Healing...